Community Welcomes Dr. Joe Witten
Posted on Friday, September 30th, 2016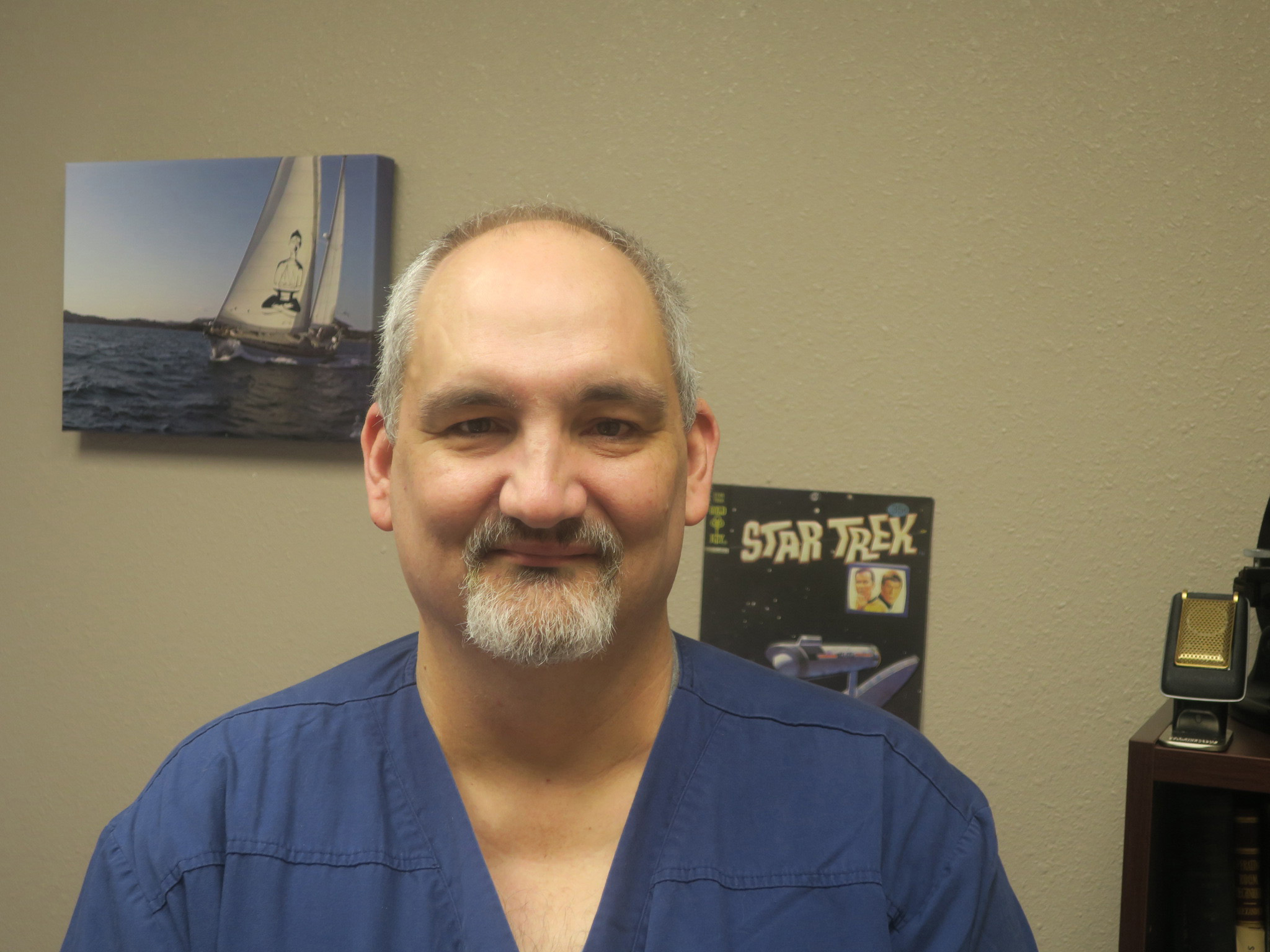 Joe Witten, D.O.
The community has welcomed a new doctor to Mercy Health/Love County Hospital and Clinc.
Joe Witten, D.O., started in August and already has a busy schedule, seeing patients throughout the day. In his family practice, he cares for men, women, and children in the clinic, hospital, and emergency room.
"I enjoy being here. I know that patients value having physicians in the community and not having to drive to Ardmore for medical care. This is an upbeat place to work. The staff members take time to look out for each other and for patients. The other day, we had a 16-year-old patient. One of the nurses knew that his mother was in the hospital. She drove the boy to the pharmacy for his prescription and on home."
Dr. Witten has been a physician for 15 years. He acquired his Doctor of Osteopathic Medicine degree from Oklahoma State University in 2001. He completed a family practice residency at St. Anthony Hospital in Oklahoma City in 2007. He is Board Eligible in Family Practice.
His prior experience is in clinic care, urgent care, and a physician house call practice elsewhere in Oklahoma. The OSU College of Osteopathic Medicine has an emphasis on training rural physicians. Witten said he enjoyed rotations in communiities like Marietta and is looking forward to the opportunities of a small town setting.
Witten's wife, Ann, grew up in the Durant area. They are making their home at Falconhead, along with their 7-year-old son, Zachary.
Witten grew up in Choctaw and graduated from the University of Oklahoma in 1996. He served in the United States Navy from 1987-1991. His training and experience as a Navy medic inspired him to pursue medicine as a career.
"The doctor-patient relationship is sacred and unique. I feel privileged to practice medicine and cannot imagine doing anything else," Witten said.
Witten's acquisition brings to six the number of primary care providers in the clinic. He is joining medical doctors Stephen Hutchins, Terry Jones, and Margaret Western; and nurse practitioners Patricia Owens and Rhonda Mose.
The clinic building adjoins the hospital at 301 Wanda St. The telephone number is 276-2400.