State Champions Hold Cross Country Meet at Legacy Park
Posted on Saturday, August 26th, 2017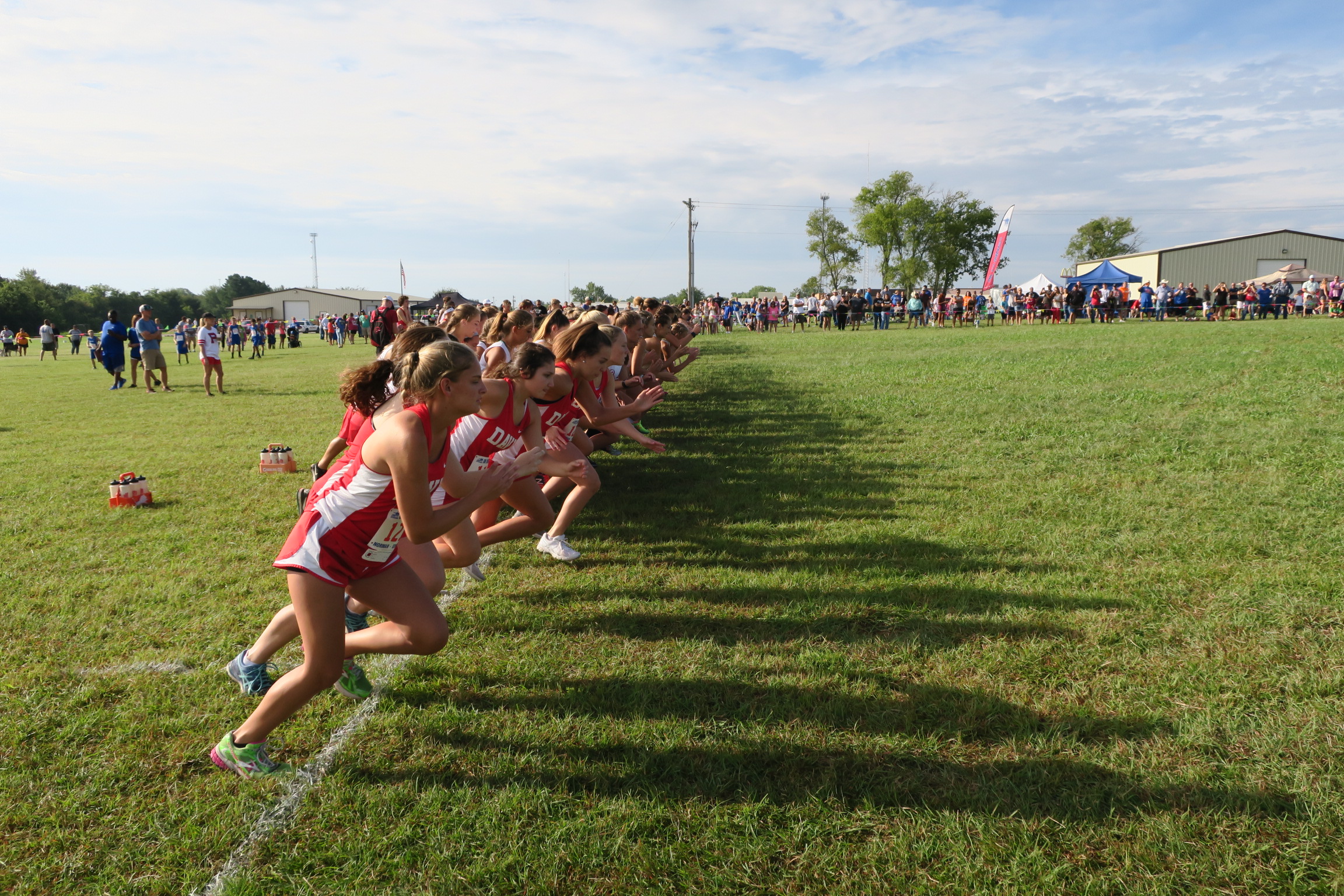 High School Girls Cross Country race gets underway in front of hundreds of
spectators on August 26 at Legacy Park.
Marietta High School Cross Country teams held the first home meet in school history on August 26, thanks to the excellent facilities of the hospital's Legacy Park.
In front of several hundred spectators, 15 cross country teams from Oklahoma and Texas competed on 3 mile and 2 mile courses laid out on the hospital's 85 acres.
The starting and finishing lines were located on the infield of the park's Recreational Trail.
The Marietta High School girls' and boys' teams, coached by Matt Appelman, are defending Class 2A champions of Oklahoma.
In the Red River Showdown on August 26, the boys team came in first; the girls second.
Junior high boys and girls also ran races.
Saturday's competition was followed up on Monday, August 28, by cross country competition for 300 elementary students.
Legacy Park opened in 2016.