Ambulance Has New Disinfectant Spray
Posted on Monday, October 19th, 2020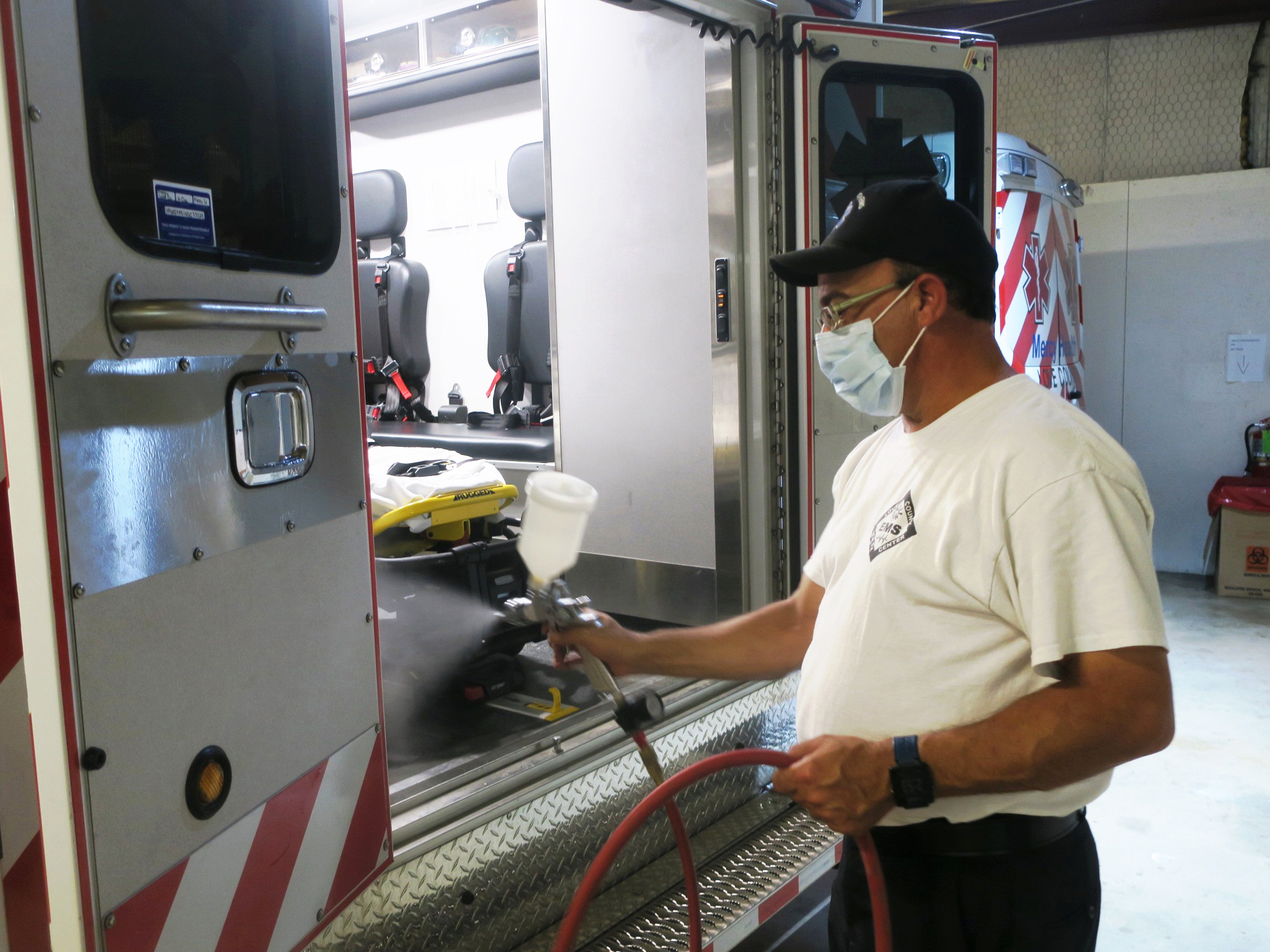 Advanced Sanitation: Operations Chief William "Obie" Heath
applies a coronavirus disinfectant spray in the back of a
Love County ambulance.
Love County EMS/Fire Brigade has a new cleaning spray to help combat the spread of COVID-19. Medics and firefighters are regularly spraying the solution inside the ambulances. It is supplementing normal cleaning procedures.
The active ingredient is hypochlorous acid. The Tulsa Fire Department came up with the solution six months ago and other emergency services agencies around the state and nation have been securing large quantities of the acid donated by TFD.
Hypochlorous acid is on the list of U.S. Environmental Protection Agency-approved disinfectants for use against the coronavirus. "It has been used in the food processing and medical industries for years," said Tad Hall, PA-C, the Love County EMS Manager.
Hall mixes the ingredients for local use in a compressed-air sprayer system. "It smells like chlorine," said Operations Chief Obie Heath, while spraying down the back of an ambulance. "It's safe to apply around people."
The acid is not preventive, meaning it will not linger after it is sprayed on. "It's wet long enough to kill pathogens on contact," Heath said.