Hospital Workers Receive Custom-Fit Shoes
Posted on Tuesday, December 14th, 2021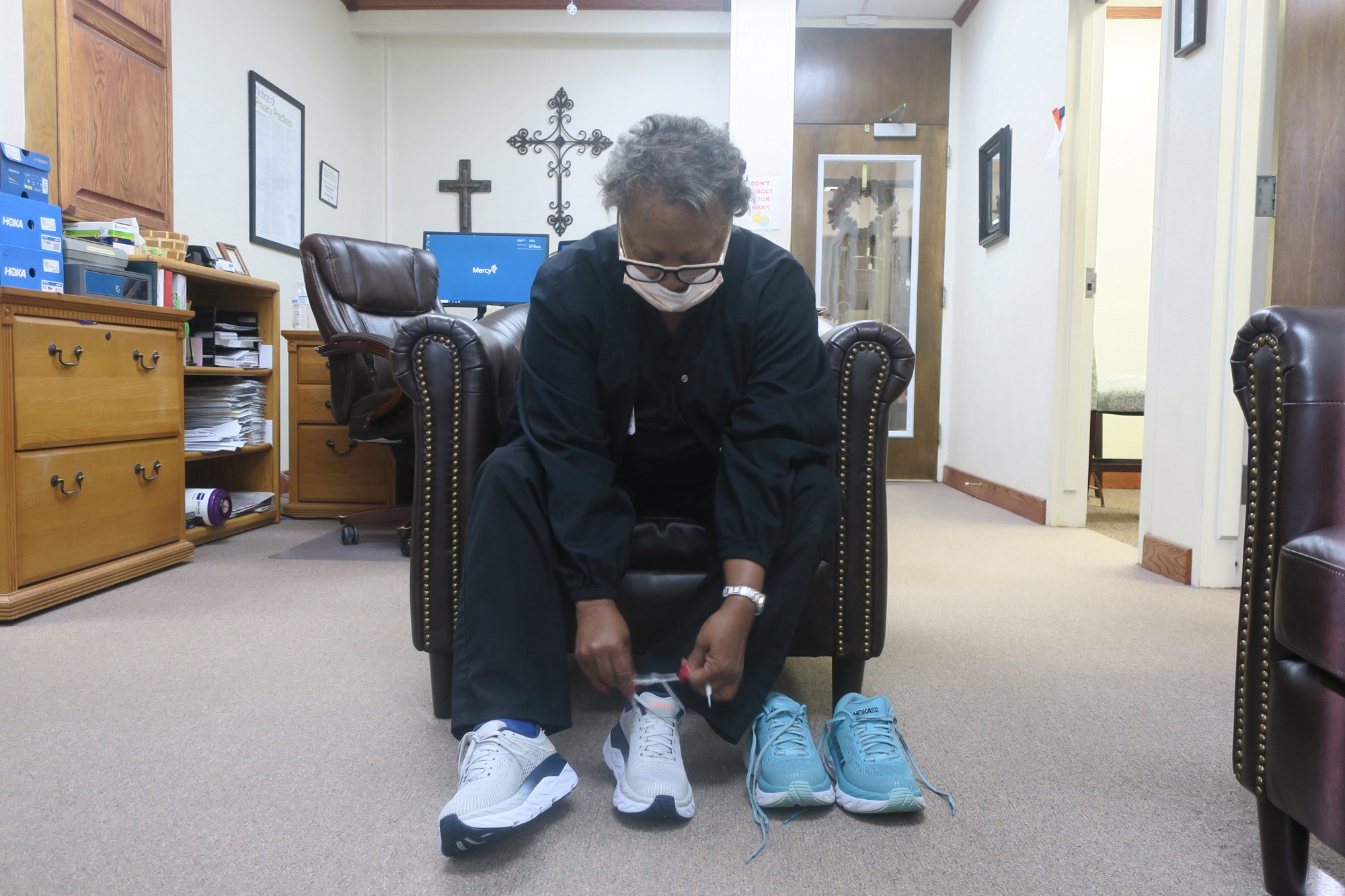 Custom-Fit Shoes: Marneta Dorsey, radiology technician at Mercy Health/Love County
Hospital, tries on new work shoes on December 2, 2021.
An Ardmore foundation gave away 1,400 pairs of custom-fit sneakers in December to area medical workers. Recipients in Love County were employees of Mercy Health/Love County Hospital and the Love County Health Department.
Lesley Dvorak, executive director of Mercy Health Foundation Ardmore, coordinated the project. She said the donor approached her with the idea of giving a meaningful gift to medical workers in the area for their dedication during the COVID-19 pandemic.
"OK Runner came out last summer to measure each person for shoes designed especially for their job and how much time they spend on their feet," she said. Dvorak said the name-brand shoes were valued at $125-$150 per pair.
Hospital administrator Scott Callender expressed appreciation on behalf of coworkers. "Shoe delivery day was exciting for all of us. We are grateful for the useful gift and the thoughtfulness of the giver," he said.