ER Welcome New Physician Assistant
Posted on Wednesday, March 16th, 2022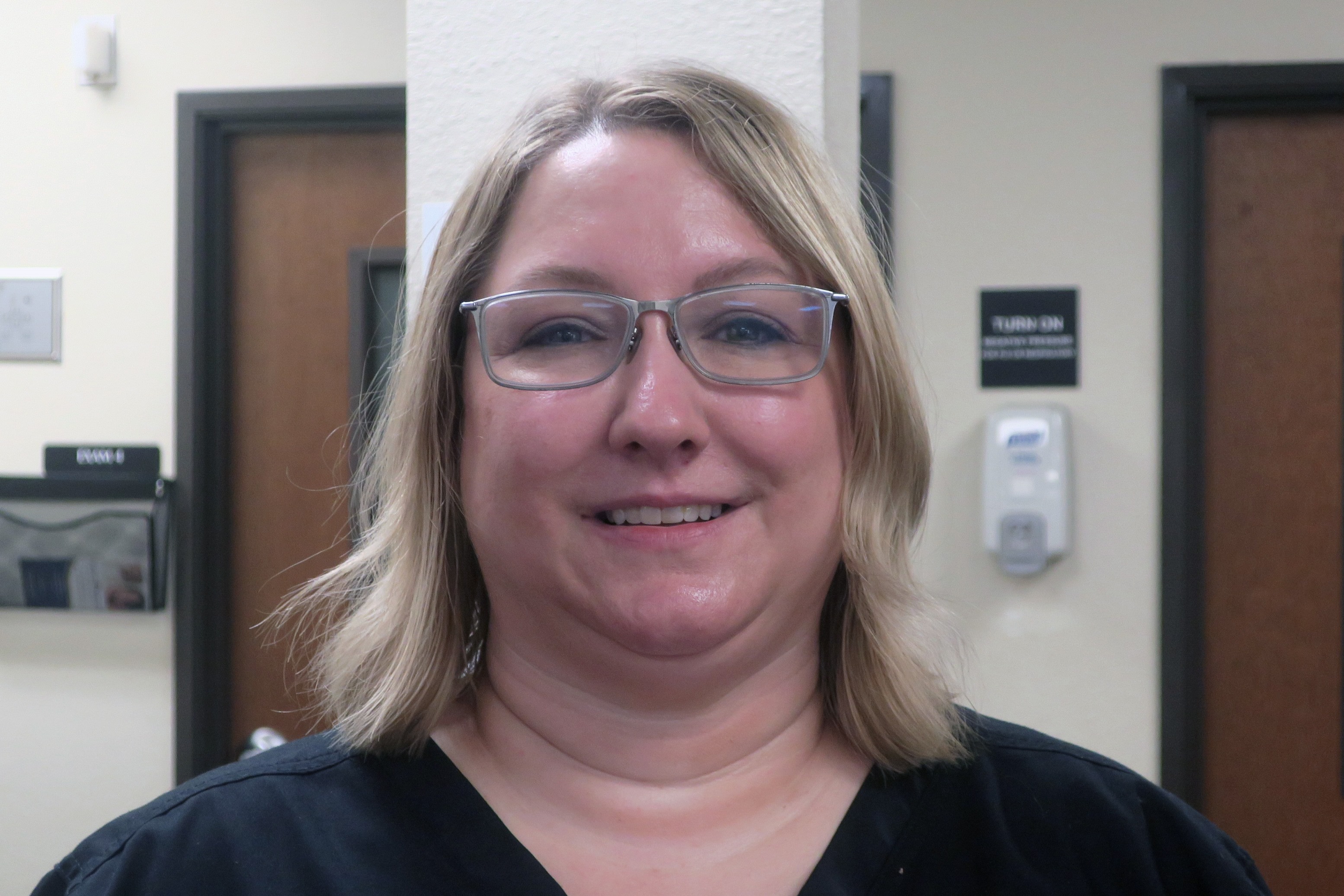 Mercy Health Love County welcomes Jessica Collins, PA-C, a new Physician Assistant in the emergency department.
Collins brings 13 years of experience in both hospital and emergency room care.
She graduated from the Physician Assistant Program of OU Health in 2008, and holds an undergraduate degree in biology from the
University of Central Oklahoma.
Raised in Oklahoma City, Collins started out teaching high school science at Yukon High School. The desire to do hands-on medicine led her to the two-year PA program, where she received a master's of
health science degree.
While working fulltime in a hospitalist practice at St. Anthony's in Oklahoma City, Collins gained part-time experience in rural emergency rooms at El Reno
and Idabel.
"Rural medicine has a lot of appeal to me because there is a real need for practitioners," Collins said. "It has been a pleasure to join the Marietta hospital because all who work here enjoy their jobs and like to help out."
Collins' family includes husband Roger and sons Taylor, 25, and Haden, 19.