Hospital Manager Grateful for Her Mentor
Posted on Thursday, August 18th, 2022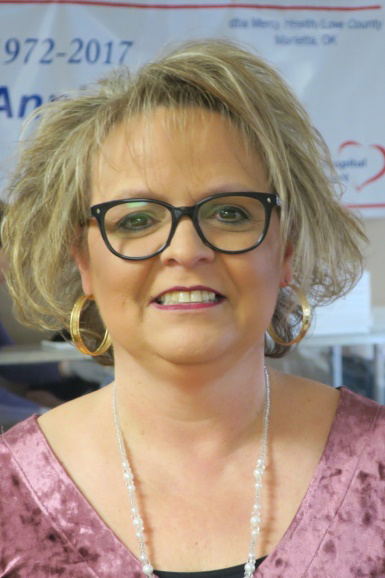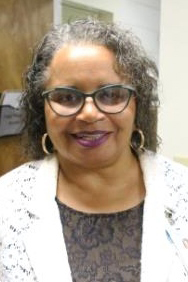 Angela Lang Linda Dixon
Mercy Health Love County Hospital and its people are near and dear to Angela "Angie" Lang. She recently attained her first anniversary as Manager of Health Information Management (HIM), or medical records.
But she cannot begin to talk about herself without first remembering her predecessor, Linda Dixon. The beloved senior coworker retired in 2021 due to a sudden and debilitating illness.
Dixon, a Registered Medical Coder, had been head of HIM for many years and dated her hospital employment back to 1973. While professional and dedicated in her work, Dixon also exuded kindness, and her hearty laugh brightened a room.
"Linda was a mentor to me throughout my career," Lang said. "She is the person who asked me if I would like to learn medical transcription and that led to where I am now. She was my supervisor for years. I miss her – we all miss Linda."
Like her mentor, Lang has spent her career with the hospital. "I came to work here at age 19. This is my family. The hospital has been so good to me," she said.
Lang recalled the tense day that her father received stabilizing care prior to ambulance transport to a larger hospital. "The doctors were waiting here for my mother to drive him this far. He would not have lived to reach Ardmore without our emergency room. He is one of many who help us to see why local care is the most important care," Lang said.
"We may be a small hospital but we have a big heart. Many patients would rather come to our facility instead of big hospitals," Lang said.
Fresh out of Marietta High School in 1988, Lang operated the telephone switchboard for hospital calls and the EMS radio system for ambulance dispatches. She admitted patients for the hospital and the emergency department. Backing up the x-ray department, Lang learned to process film and, after training, spent a brief but enjoyable period as an x-ray technologist.
She then gained, over the next 20 years, a thorough education in medical terminology and treatment by transcribing doctors' note-dictation tapes. Transcription went away as doctors began entering health information through laptops, and medical records went from paper to electronic media.
In 2011, Lang pioneered the important job of verifying that these digital records of medical services and supplies used in treating patients were complete and correct.
As a result, insurance claims are more likely to be readily accepted and paid in full, which is good for the patient and good for the hospital. "Small hospitals struggle and close. I feel if we can save just a few dollars on each case by being thorough, we are keeping the institution open,"she said.
She said her goal in management is to make a difference for younger workers. "I hope to help convey the dedication and hard work that have gone on here for years and inspire them to stay in this place. It's an awesome place to work," Lang said.
Angie is married to husband Jeff and they have two children, Kylie Lang and Cash Lang, and a granddaughter, Mehlania Lang.