Dr. Paslay Tells More About Himself
Posted on Monday, October 16th, 2023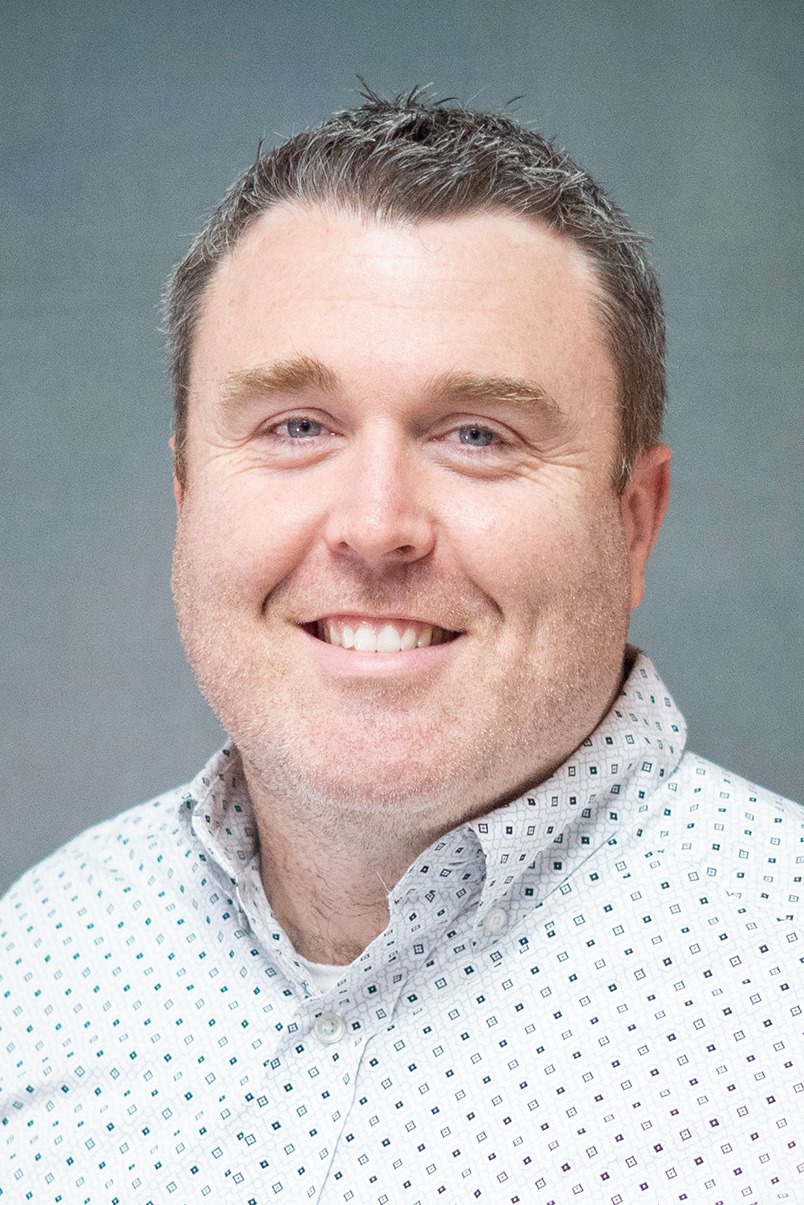 Mercy Health Love County has welcomed a new physician. He is Dr. Jordan Paslay, M.D., whose area of practice is family medicine. He began seeing patients on October 16, 2023, in the clinic, as well as in the hospital and emergency room.
"We are very happy to welcome Dr. Paslay," said Misti Kirk, clinic director. "He is friendly and has excellent experience and training," Kirk said.
Paslay, age 40, has practiced fulltime for the past 10 years in clinic and hospital settings, most recently in Broken Bow.
He is Board-Certified in family practice by the American Board of Family Medicine, indicative of training and testing beyond the basic requirements in family medicine.
Dr. Paslay prepared by serving his three-year residency training at the UCLA-affiliated Family Medicine Program in Ventura County, California. "It is regarded as one of the best training programs for comprehensive family medicine training in the country. Many doctors that I trained with there are working as medical missionaries or in rural areas," Paslay said.
Born and raised in Oklahoma, Paslay is keenly driven to serve small communities. "I am from rural Oklahoma (Holdenville) and chose family medicine as I knew that I wanted to return to rural Oklahoma after medical training," he said.
From high school graduation in 2002, Paslay went on to a bachelor's degree in biochemistry and molecular biology from Oklahoma State University in 2006. His M.D. degree followed, in 2010, from OU College of Medicine.
At graduation, Paslay received the G. Rainey Williams Scholar Award, "given to the senior student who demonstrates humane qualities, academic excellence, scholarly concern for patients and colleagues, and most nearly approaches the ideal physician-patient relationship."
Recognition also followed in Broken Bow, where he and colleagues at the Kiamichi Family Medical Center were voted "best doctors' office" multiple times by readers of the McCurtain County Gazette.
Prior to moving to Broken Bow in 2018, Dr. Paslay spent five years in Memphis, TN in the non-profit Christ Community Health Services (CCHS). He worked in primary care and as a hospitalist and family medicine residency faculty member for CCHS at the 900-bed Methodist University Hospital.
Paslay grew up serving the public in his family's convenience store in Holdenville. He was taught to read at age 3 by his mother, a retired reading teacher, and this led to a love of learning and, ultimately, medical studies.
"I was drawn to the medical field because I could work with people in a field that requires continuous learning and is intellectually challenging," Dr. Paslay said.
Developing relationships with patients and their families keeps him in medicine. "I am a Christian and I am grateful to have a job where I can serve people in their time of need," Paslay said.
Dr. Paslay is moving to the area with his wife Timmellyn and children Bronson, 8, Emerald, 6, and Daisy, 4. The couple welcomed a teenager, Tyesia, to their family when she was age 16. She is now age 22, married, and continuing to live in Broken Bow.
Timmellyn, a registered pharmacist, and Jordan have been married for 12 years. They met in graduate school at OU.
Dr. Paslay said he was impressed by the hospitality of the staff and administration he met at Mercy Health Love County during interviews. "I enjoyed meeting the nursing staff and other providers and am excited to go to work." He said he admired the low turnover and lengthy tenure among medical staff.
When not at work, he puts in lots of family time and personally enjoys fishing, tubing, and time at the lake.
The clinic's primary providers now include Dr. Stacy Goode, Dr. Stephen Hutchins, Dr. Terry Jones, Dr. Jordan Paslay, and Family Nurse Practitioners Nikki Barker and Patricia Owens.
To make an appointment at the clinic, call (580) 276-2400.