Foundation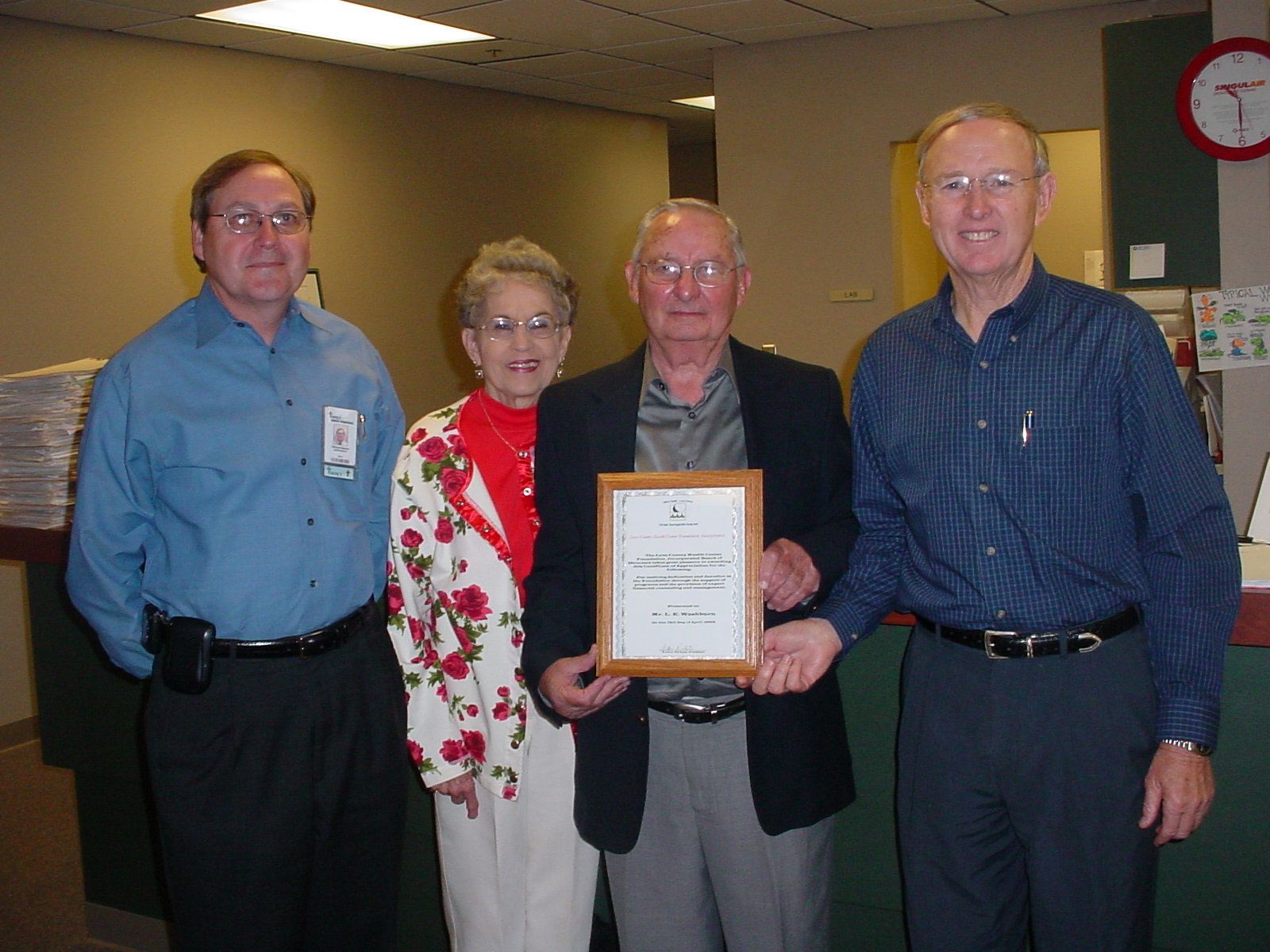 in 2004, the Foundation recognized L.E. Gene Washburn
for continuous service as financial advisor to the
Brannan Trust since 1974. Joining Washburn for the
presentation was his wife Anne. Doing the honors
were Foundation president Arthur Rickets (right) and
Hospital Administrator Richard Barker (left).
The Love County Health Center Foundation serves the people by deciding each year how earnings from the Brannan Trust benefiting the hospital should be spent.
Bill and Bette Brannan and Claude and Jane Brannan, who had successful careers in the oil and cattle industries, created the Brannan Trust in 1974 to benefit the then-new Love County Health Center. The trust stipulated that the Love County Commissioners would establish the Foundation and appoint a Board of Directors from among residents of Love County.
The Board engages a fund manager to invest Brannan Trust funds. It meets annually to disburse earnings income for hospital projects, equipment, and special needs.
Members of the Board of Directors are Arthur Rickets, chair; and Patty Bone, Wayne Bond, Willis Choate, Willis Choate IV, Ken Delashaw, Daren Flanagan, Brent Hartin, Clancy Hallum, Ron Jacobs, James Moffett, Dr. J.T. O'Connor, Niki Powell, Lynn Puckett, and Tammy Willis. Carla Bolton, administrative assistant of the hospital, serves as secretary.