EMS-Operated Fire Service is Unique
Posted on Thursday, December 4th, 2014
Emergency Medical Service/Fire Brigade
Hospital, ambulance, fire brigade -- they fit together here as in no other community. The hospital manages the ambulance service (since 1994), which in turn established (in 2008) a fire brigade that serves WinStar Casino and backs up the Thackerville and Shady Dale Volunteer Fire Departments in southern Love County.
WinStar Casino contracted for the EMS/Fire Brigade at Station 2 because they were enamored of the quality of the emergency response they had experienced as the gaming centers got underway in 2003 and grew to include high rise hotels and other structures.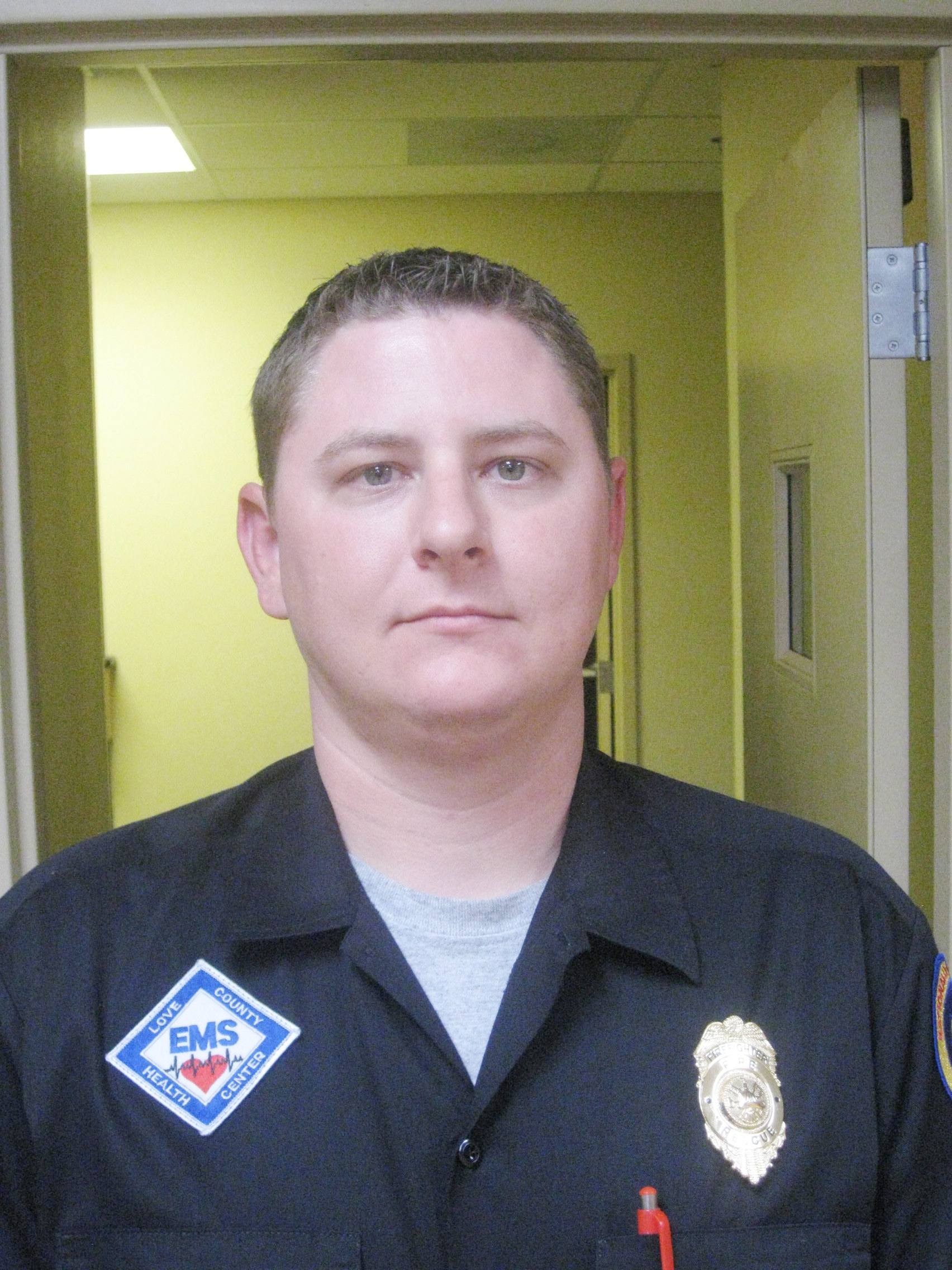 Jacob Anderson, Firefighter/Paramedic
The department's newest firefighter, Anderson joined Station 2, WinStar Casino, in October. He graduated from firefighter school at Grayson County Community College in 2014, but has been a Paramedic since 2012, with two years' experience on the Whitesboro ambulance. When not on duty, he can be found shoeing horses in the Gainesville farrier business his family has operated for 30 years.
James Dixon, Firefighter/EMT,Crew Leader
Dixon has played a pivotal role in assimilating fire service into the EMS since 2008. He grew up in the fire department at Sherman, TX, where his father served 38 years. His own fire career dates to 2003, and he is our experienced vehicle mechanic and a Station 2 Crew Leader.
When not driving, riding, or servicing fire trucks, he is cleaning up spills on highways and other sites in his part-time job for a hazmat company. Dixon has five years' prior experience with an EMS. He served in the U.S. Air Force from 1997-2001 in aircraft maintenance.