EMS Training Instructor Sold on Emergency Medicine
Posted on Friday, February 20th, 2015
EMS TRAINING CENTER INSTRUCTORS
Strengthening the "Chain of Survival" in our community is a primary purpose of the Love County EMS Training Center and its instructors.
"Chain of Survival" refers to treatment that trained members of the public and medics give to victims of sudden cardiac arrest. These patients have only minutes to live unless someone helps restart their breathing (gives CPR) and heartbeat (uses an AED device) and summons an ambulance for higher-level care.
The treatment is organized around a series of courses devised by the Americn Heart Association and taught locally as well as around the world. The courses include:
Heartsaver CPR - Cardiopulmonary Resuscitation for Laypersons
Heartsver AED - Automated External Defibrillator for Laypersons
Heartsaver First Aid - First Aid for Laypersons
Heartsaver Pediatric First Aid - First Aid (Chidren) for Laypersons
There are advanced courses (ACLS, PALS, Healthcare Provider CPR) for healthcare professionals. To learn more, contact Natasha West, EMS Training Coordinator, at 276-3347. Below, meet one of our valued instructors.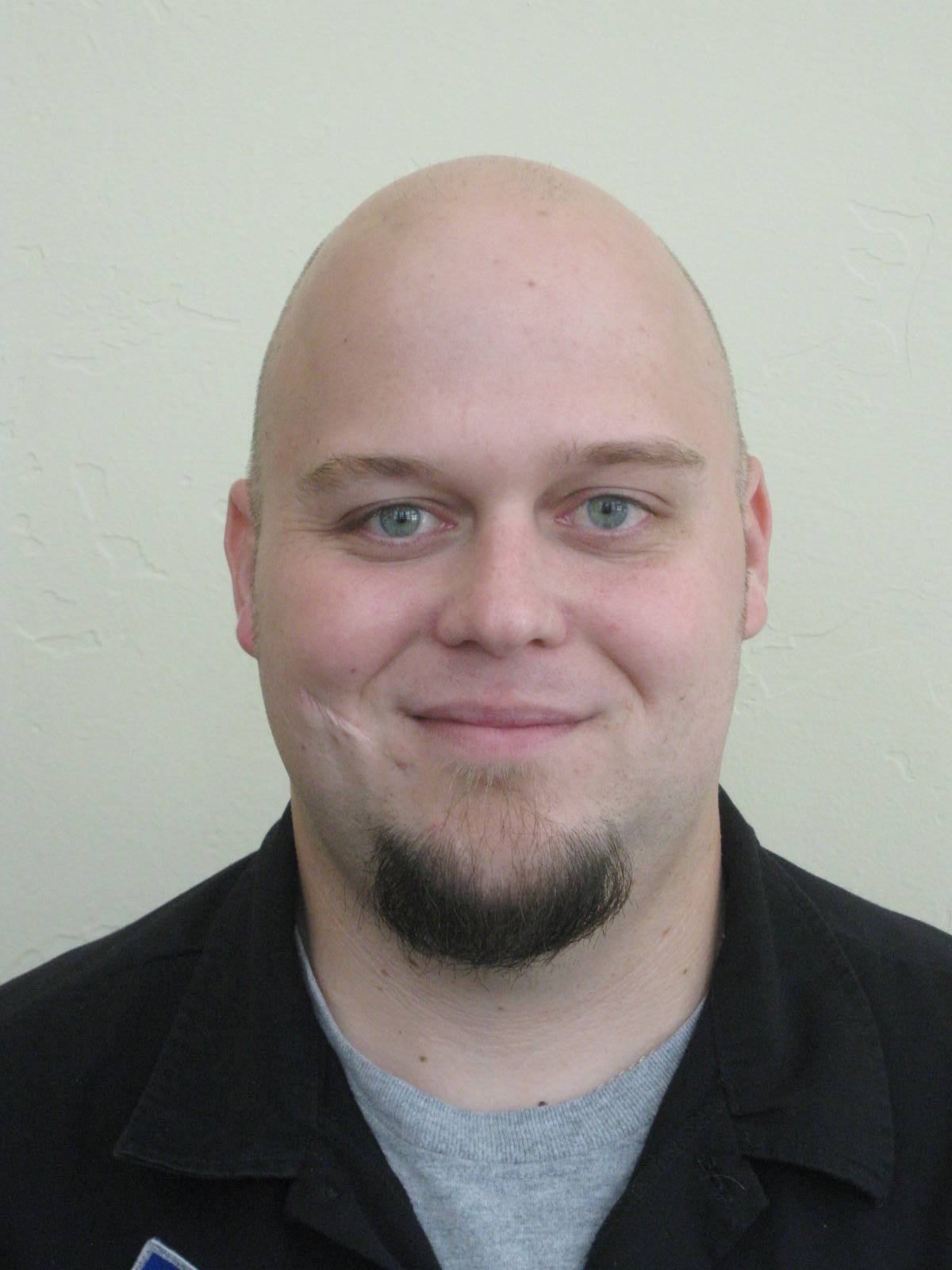 Scott Neu, Paramedic, EMS Instructor
Some of Neu's most attentive CPR students
are employees of WinStar Casino. "They are
grateful for the training. They like to seek
knowledge and ask questions."
With 3,000 employees and tens of thousands
of visitors, the casino is the county's largest
"community." Neu is certified to teach all the
layperson and professional AHA courses, as
well as instruct in EMT and Paramedic classes.
When not teaching, Neu responds on the Station
2 ambulance. He joined Love County EMS in 2006.
Neu also teaches collegiate level EMS Administration
classes at the University of Central Missouri. He
holds a master's degree in Emergency Management
(2014) from Millersville University, a bachelor's degree
in Emergency Medical Services Management (2012)
from Eastern New Mexico University, and an
associate's degree in Paramedicine (2006) from
North Central Texas College.
He is a volunteer firefighter in Lindsay, TX,
where he graduated from high school in 2005.
Neu's mother is a nurse. "I thought I wanted to be
a fulltime firefighter, but once I began taking classes,
I fell in love with the field of emergency medicine."