Residents Favored for Paramedic, EMT Academies
Posted on Friday, February 27th, 2015
EMS Training Center Instructors
The 8th Love County EMS Paramedic Academy got underway at the EMS Training Center in February. Students reported for their 16-month education, which will yield the next batch of Paramedics for Love County EMS and other area ambulance services. College credit hours are awarded by Oklahoma State University.
Paramedic students must already hold emergency medical technician-basic status. The Training Center also produces EMT-Basics. That is a five-month training program.
As impressive, scholarships and discounts are available to Love County residents. For further information, contact Natasha West, Training Coordinator at 276-3347.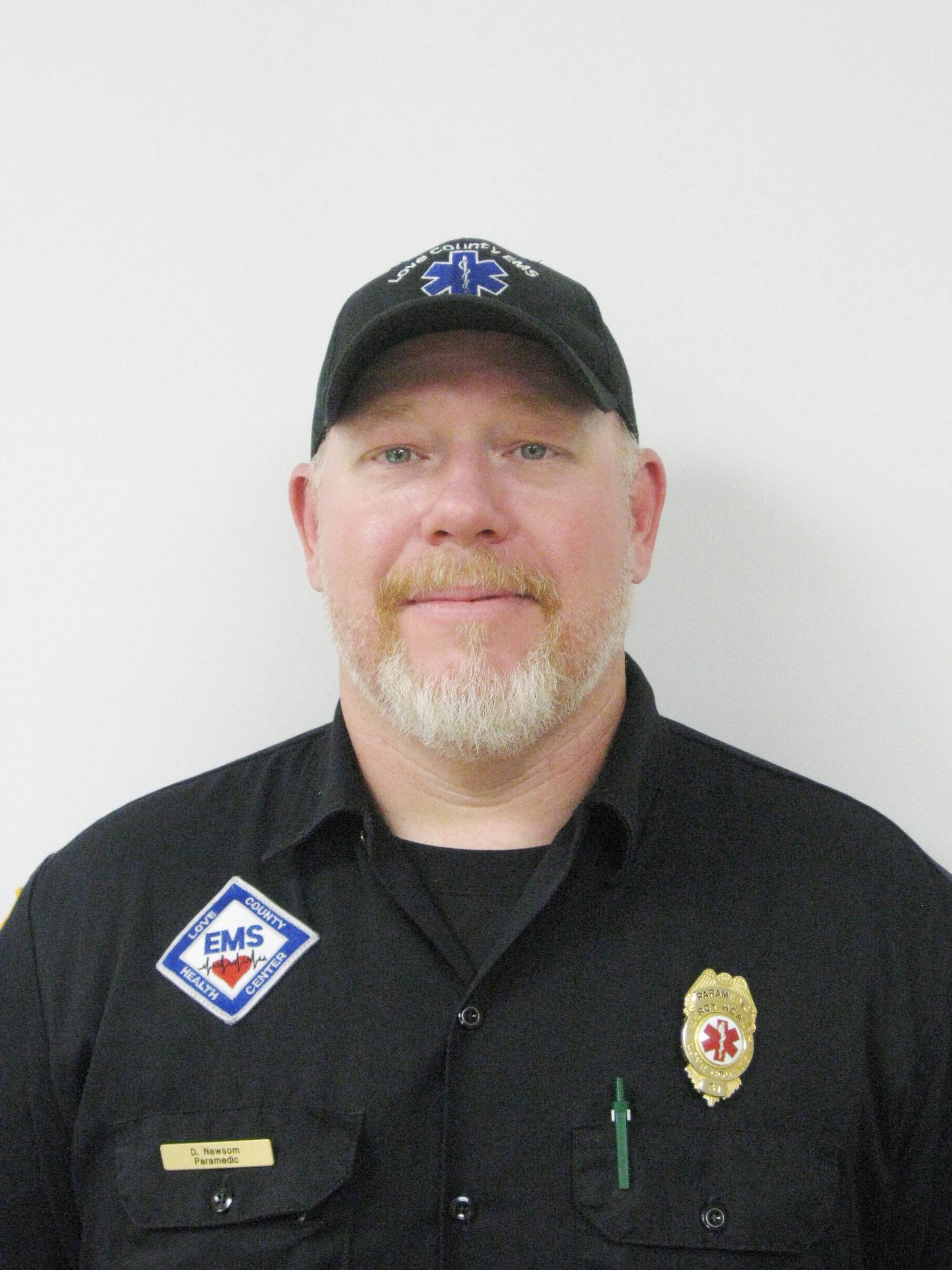 Dustin Newsom, Paramedic
EMS Instructor
"Paramedics go to school as long as RNs
(Registered Nurses), but Paramedic training
is focused on pre-hospital care of emergencies,"
says Newsom.
The certified EMS instructor assists in the teaching
of basic and continuing education to Paramedics
and EMTs, as well as CPR and First Aid classes to
the public. Newsom has been a Paramedic at
Station 1 since 2011, where he responds on
ambulances calls and files response reports.
Four years as a shipboard firefighter in the U.S.
Navy formed the background for a civilian career
in emergency response. Newsom completed
Kilgore College Fire Academy, including hazmat
operations, in 2008 and followed up with
Paramedic graduation from East Texas Medical
Center in 2009. He worked for the Gladewater,
TX Fire Department from 2007-2011.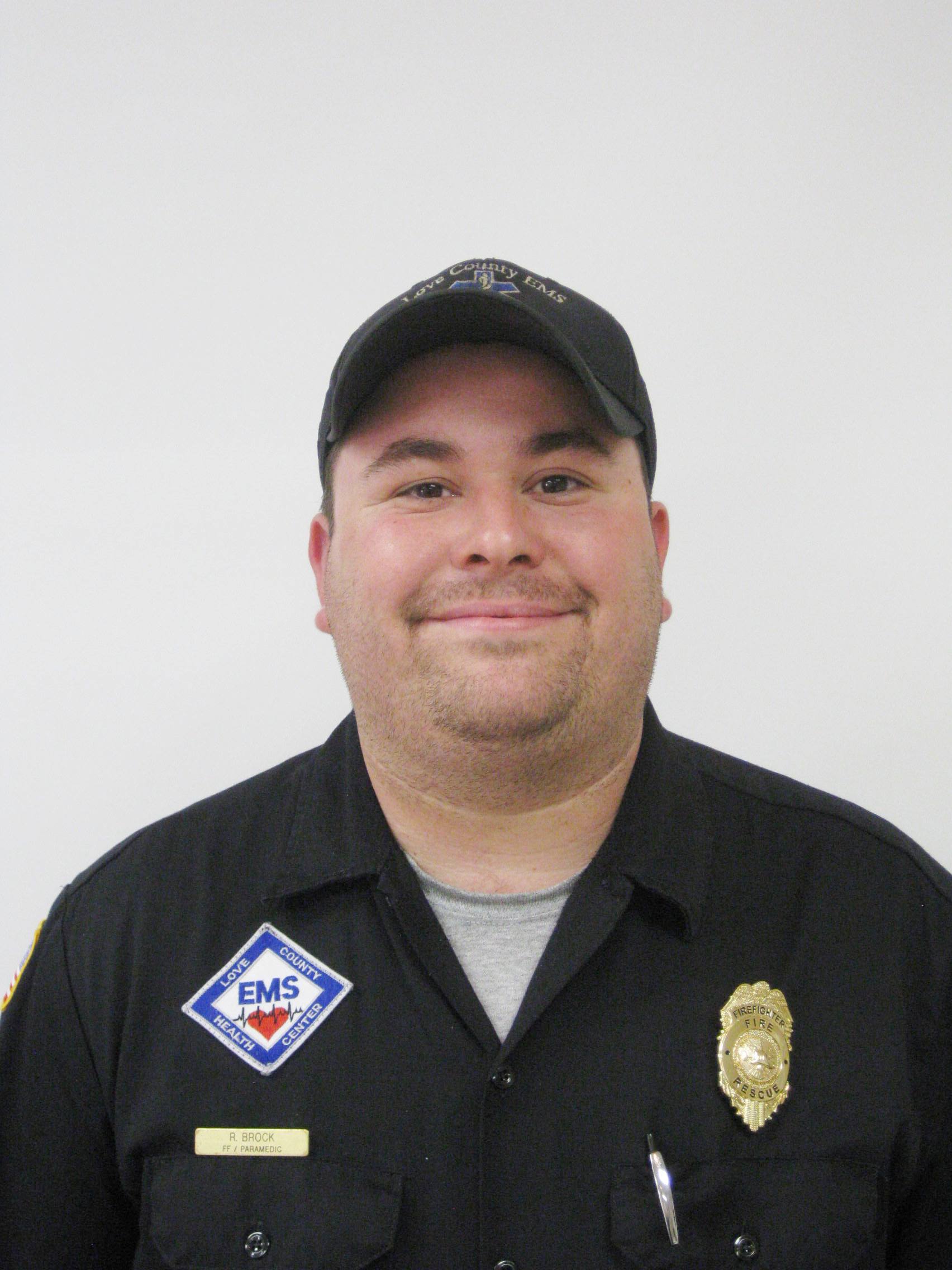 Richard Brock, Paramedic
EMS Instructor
Brock's whole career has been in emergency
response. "I experience the joy of helping
people, and the camaraderie and adrenaline
associated with going on emergencies."
Beginning as a volunteer in his hometown fire
department at age 14, Brock completed fire
academy in 2005 and Paramedic training in 2009.
He joined Love County EMS/Fire Brigade in
2012, following four years with the Van Alstyne,
TX fire department. When not instructing,
Brock answers fire and ambulance calls from
Station 2.
Brock earned instructor certification in 2014.
He assists Training Coordinator Natasha West
in skills training for the EMT-Basic program.
He teaches continuing education in cardiac
response to the EMS/Fire Brigade and
healthcare professionals in the hospital.
He instructs the general public in CPR, AED,
and First Aid.