Dr. Vergil Smith - In Memoriam
Our 'Father of Medicine'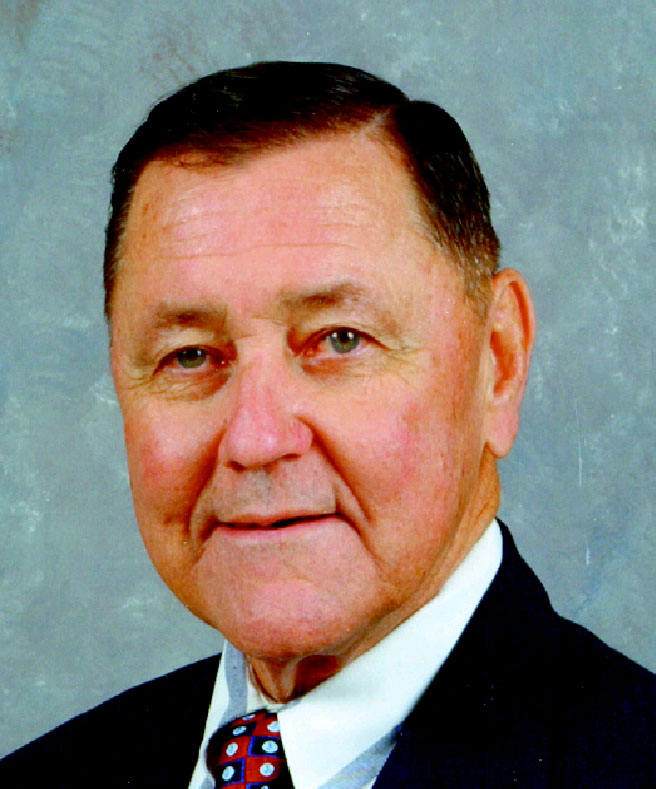 Dr. Vergil Smith
December 10, 1930 - December 9, 2013
Marietta, OK - December 10, 2013: His family of coworkers at the Love County Health Center, along with patients and citizens of Marietta and Love County are mourning alongside his loved ones the death of Dr. Vergil Smith.

According to the Oklahoma Highway Patrol, Dr. Smith was struck and killed by a vehicle while crossing Highway 32 west from the mailbox in front of his home Monday evening, December 9.

Smith, age 82, had put in a full day seeing patients at the hospital and clinic he was instrumental in founding during a 50-year medical career in Marietta.

His 83rd birthday would have been December 10.

Funeral services were December 13 at the Marietta School Auditorium. Burial was at Lakeview Cemetery in Marietta. A daughter, Suzy Smith Kozak is collecting stories about Dr. Smith. "If you have a story and would like to share it with us, we would love to have it!" she said. Email it to

drsmithstories@gmail.com

or mail it to Suzy Smith Kozak, P.O. Box 1057, Howe, TX 75459.

Below is an interview with Dr. Smith about his career. It was published on his 45th anniversary as a physician in the community in 2008. Additional remembrances from area press and TV follow. Also below are photos of Dr. Smith in the hospital and clinic in recent years.

Photos with Long-Time Colleagues in Hospital and Clinic

Dr. Vergil Smith (50 years as a physician in Marietta,
OK); Dr. J.T. O'Connor (40 years as a physician in
Marietta); and Connie Barker (30 years as clinic
director) in the hospital clinic in 2010.

Dr. Vergil Smith, D.O. and Hospital Administrator
Richard Barker at the clinic in July 2009. They
worked together for 40 years.

Tad Hall, PA-C, Emergency Department Director, and
Dr. Vergil Smith, D.O. outside the hospital ER in
2009. They worked together for almost 30 years. Dr.
Smith was named Physician of the Year by the
Oklahoma Association of Physician Assistants
in 1995.

From the beginning of the physician assistant
training program in Oklahoma in the 1970s, Dr.
Smith and Dr. O'Connor welcomed PA's in training in
weeks- or months-long practicums in the hospital and
emergency room. Tad Hall was one of those students,
and other student PA's have gained valuable
post-graduate employment in the hospital and clinic
over the years.

In January 2012, Dr. Vergil Smith (front row right)
celebrates the 40th anniversary of the hospital he was
instrumental in starting and to which he is credited with
admitting the first patient, on opening day, January 30,
1972.

Standing behind Dr. Smith is Willis Choate,
co-publisher of the Marietta Monitor, who served on the
original Public Health Committee of Love County that
worked in the 1960s to establish a public hospital. The
hospital continues to be owned by the people of Love
County. Surrounding Choate and Smith are coworkers
with 30 or more years of service: (from left) Connie Barker,
Richard Barker, Rick Stephens, Linda Dixon, Betty
Galloway, Sally Stephens, and Marie Ross. Not pictured:
Ann Langston.

Dr. Vergil Smith and a daughter, Brooke Smith
Chapman, business office coworker, above and
below in the hospital lobby on Nov. 27, 2013.

Dr. Vergil Smith, above and below, candid
photos from 45th anniversary interview in
2008.